5 Best Portable Oxygen Concentrators
Having to worry about breathing shouldn't be an issue. Unfortunately, for many Americans living with COPD, breathing can be extremely difficult. Luckily, due to breakthroughs in medical technology, living with COPD has become much more manageable. Today we're going to show you the top 5 portable oxygen concentrators.
1) GCE Zen-O Lite
The GCE Zen-O Lite is one of the best portable oxygen concentrators due to its small size and ease of use. This portable oxygen concentrator makes our top 5 video due to its fantastic reliability, advanced functionality, and overall size.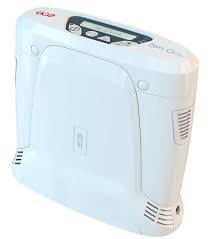 Why we love this concentrator
Easy to use
Lightweight
Multiple Pulse Flow Options
High-Quality Construction
Weighs Only 5.5 Pounds
FAA Compliant
Pulse Flow
Great Warranty
Optional Backpack Not Included
2) Inogen One G3
The Inogen One G3 is one of the most popular portable oxygen concentrators on the market. The G3 is one of the most versatile portable oxygen concentrators packed into a sleek and portable body.
Why we love this concentrator
Easy To Travel With
Single or Double Battery Options
Weighs Only 4.8 Pounds
FAA Compliant
Multiple Battery Options
Optional External Battery Charger
30 Day Trial Period
Accessories Are More Expensive Than Others
3) GCE Zen-O
This name might look familiar as the Zen-O Lite portable oxygen concentrator was mentioned earlier in our list of the 5 best portable oxygen concentrators. The Zen-O is the larger than the Lite, but it also offers continuous flow on up to 2LPM.
Why we love this concentrator
Continuous Flow

Mobility Cart Option

FAA Compliant
Pulse & Continuous Flow Options
Rate Responsive Therapy Technology
Easy To Use
On The Heavier Side (Still Only 10.25lbs)
4) SeQual Eclipse 5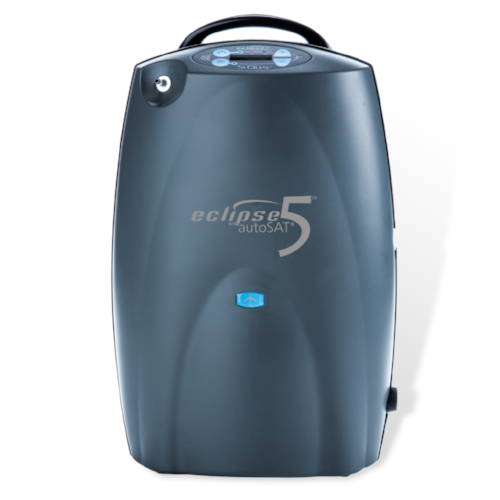 We love the SeQual Eclipse because it's a fantastic portable oxygen concentrator and it offers continuous flow settings of 1-3 and pulse dose settings of 1-9. The SeQual Eclipse 5 is a larger portable oxygen concentrator, but it is also the only concentrator that works on a continuous flow setting of 3.
Why we love this concentrator
Continuous Flow Up To 3
Carrying Cart
Warranty
FAA Compliant
Easy To Use                                

Great Warranty

Continuous Flow Settings 1-3

Great battery life
Weight: 15 Pounds Without Battery - While it is heaver, that is because it can be used on a continuous flow of 3.
5) Inogen One G4
This portable oxygen concentrator is extremely lightweight at only 2.8 pounds. Inogen is one of the best manufacturers in the industry and we were extremely excited to see them release an extremely compact and portable concentrator like the G4.
Why we love this concentrator
Extremely Lightweight
FAA Compliant
30 Day Risk Free Trial
24/7 Use
Lightweight
Portable
FAA Compliant
How To Choose The Best Portable Oxygen Concentrator For You
Now that we've covered our top five concentrators, its time to decide which portable oxygen concentrator is going to be the best fit for your lifestyle.
The most important thing to look at when making your decision is the flow setting. Your docotor will inform you what setting you should be using for various activites whether its pulse flow or continious flow. Once you know your required flow setting, you can choose between different concentrators that have the flow setting you require.
We're always here to help. Please call one of our respitory specialists today at 1-800-266-7551 and they will guide you through the process of selecting the unit that bests fits your needs to live a more active and freeing lifestyle. If you would like one of our respitory specialists to give you a call, please fill out out the form below and we'll be in touch shortly.
What is a portable oxygen concentrator?
An oxygen concentrator, portable or stationary, is a medical device that simply concentrates the oxygen from a gas supply (typically ambient air) to supply an oxygen-enriched gas stream.
To put it simply - these devices use advanced technology to turn ambient air into medical grade oxygen.
Portable Oxygen Concentrators come in a variety of flow settings, shapes, sizes, and weights, so here at SpryLyfe we're commited to helping you make the best decision. Whether your're looking for the smallest device, the best deal, or just need to rent a unit, we're here to help you.
If you would like to speak with a portable oxygen concentrator specialist, please give us a call, chat with us, or send as an email.