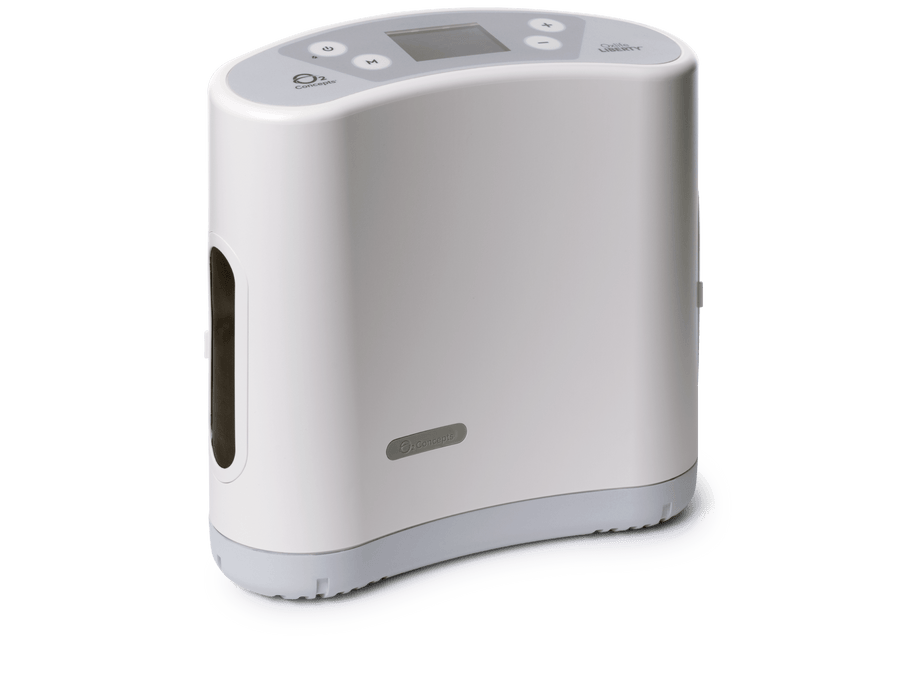 Step into the future of portable oxygen therapy with the Oxlife Liberty portable oxygen concentrator.
This is the most advanced portable oxygen concentrator available.
Have you found that the typical pulse flow units that offer settings of 1-5 simply won't keep you properly saturated, we've got great news for you!
The Oxlife Liberty features the largest pulse settings on 1-9 with continuous flow settings of 0.5 to 1.5 LPM.
Furthermore, the continuous flow settings are increased in increments of 0.25 LPM, bringing your total continuous flow settings to 5.
Delivering you with a reliable, durable medical grade oxygen therapy treatment. The Airtivo is extremely lightweight & has incredible battery life. The ARYA Airtivo will last up to 5 hours on a setting of 1. 
Oxlife Liberty Portable Oxygen Concentrator Package
Oxlife Liberty
AC Charger for home


DC Charger for car

Single battery

Carrying Case

Accessory Bag

User Manual
3 Year Warranty
Oxlife Liberty Portable Oxygen Concentrator Benefits & Features
Pulse Flow Settings: 1 - 9

Continuous Flow Settings: 0.5 - 1.5 LPM (0.25 LPM increments for 5 settings)

Compact and lightweight

FAA Approved

Low Noise Operation

Dynamic Network Analysis (DNA) Technology

Designed for 24/7 use

Simple controls and functions with a Colored LCD Screen
Oxlife Liberty Portable Oxygen Concentrator Size
Width:

 9.9 in

Height:

 9.9 in

Depth:

 3.8 in

Dimension:

 3.3 x 8.7 x 6.3 

Concentrator Weight:

 6.35 lbs