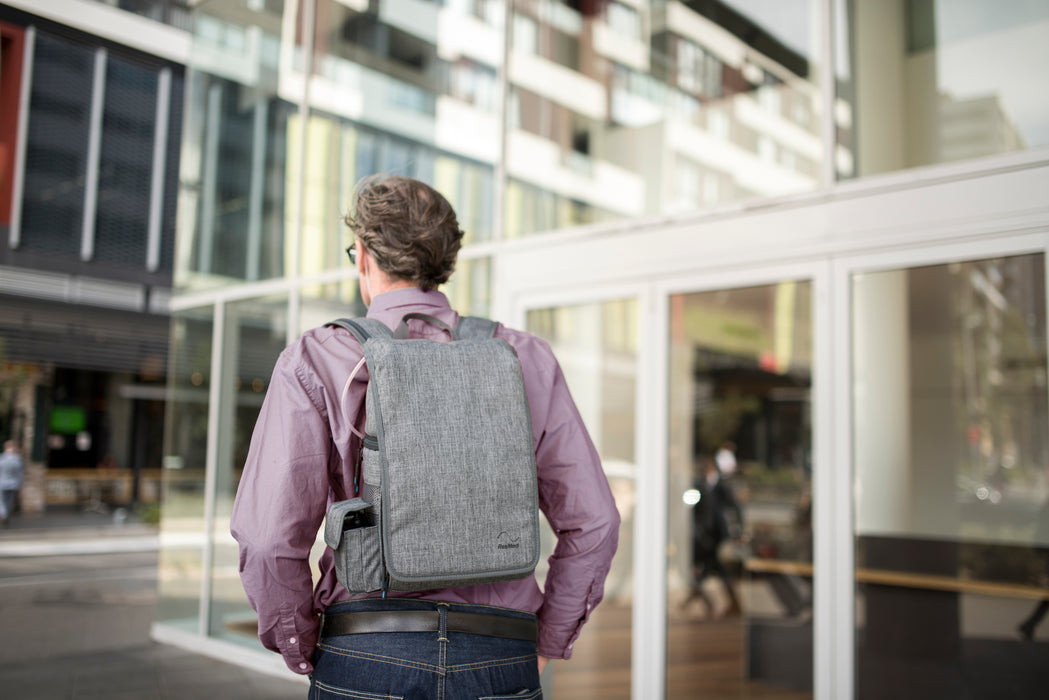 ResMed Mobi Backpack
The custom backpack for the ResMed Mobi allows you to easily travel with and carry your Mobi wherever you go. This high-quality backpack has adjustable shoulder straps and is custom made specifically for the Mobi portable oxygen concentrator. 
Key Features: 
Adjustable Straps
Cannula Hiding Inserts
Mesh Panels & Padding
Sleek High Tech Design
Integrated Pockets & Pouches
Dimensions: 10.6 x 14.9 x 5.9 Inches (Free Storage Space 5.5 x 9.1 x 3.5 Inches)
Fits The Mobi Perfect
This custom backpack for the ResMed Mobi will fit your oxygen concentrator perfectly. The high-quality padding provides ultimate comfort when carrying your POC. This custom backpack also includes padding that will protect your Mobi from bumps, scrapes, and similar wear and tear. Due to the built-in mesh panels, you can use your Mobi while it is inside the backpack without worrying about the device overheating. One of our favorite features about this backpack is that you can charge your device while it is still inside of the backpack - an ultimate convenience feature.
Traveling With The Mobi
If you're going to be traveling with your device, this is the absolute best accessory to streamline your travel experience since you can easily charge the device while it inside of your custom backpack. The Mobi Backpack also has side pockets that allow you to store additional items such as your car keys, wallet, passport, or similar accessories. The underside of the backpack is labeled with required FAA compliance information, so you will not have a problem traveling with this concentrator. 
Adjustable Padded Straps
The adjustable padded straps on this backpack also feature a zipper that allows you to conceal your cannula inside of the backpack straps. There is also an additional compartment to store your ResMed Mobi External Battery.